Exchange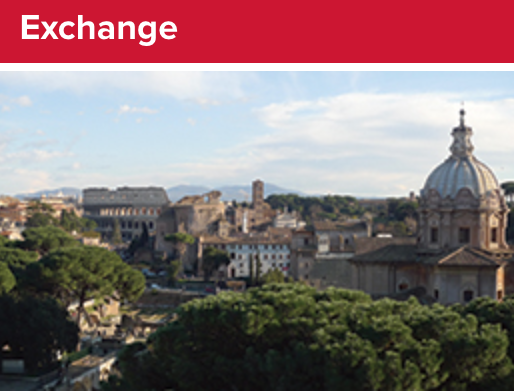 An opportunity for cultural immersion and language acquisition!
For those of you interested in mastering a second language and immersing yourself in a new academic culture, our semester-long exchange programs are just for you! St. John's University has developed institutional partnerships with universities around the world, allowing you to enroll directly at the host institution while earning transfer credits for your major in coordination with your academic advisors. Explore your major from a different cultural lens while staying on track toward graduation and gaining a global edge in your profession.
Costs for an exchange program vary based on location. You will continue to pay St. John's University tuition, allowing you to utilize your financial aid package. Keep in mind, though, that the cost of living will vary based on location and the type of accommodation you choose abroad (apartment, homestay, dormitory, etc.).
Our global partners:
More information will be posted for each Exchange program Host University after February 19, 2019. Until then, please review the Exchange Program Info Session presentation
here
.
If you are interested in applying for a Fall 2019 exchange program, please email
studyabroad@stjohns.edu
with your XNumber, Name, St. John's University email, program, and semester of interest. OIE will then email you once the application is live for your program. Thanks for your patience!