Finances for Study Abroad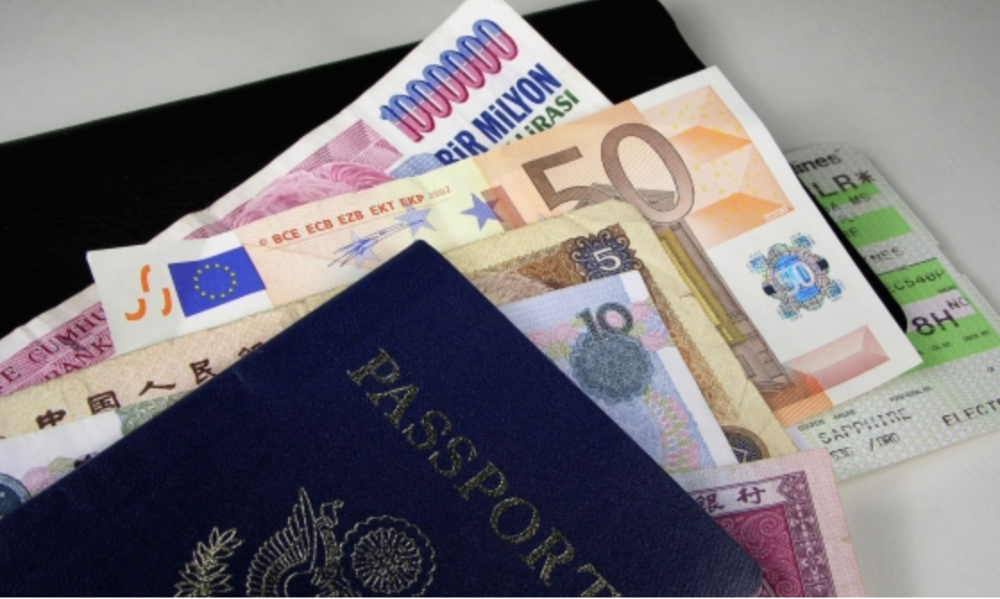 Funding Your Experience:
St. John's Students
: As a Vincentian university, we're committed to making study abroad as financially accessible to as many students as possible. So you may find that an academic program abroad is more affordable than you think. For example, did you know that:
Program costs vary substantially, and some — for example, the Global Passport Program and Deans Programs — are heavily subsidized by SJU? Learn more.
Your current aid is yours — whether you're in NYC or abroad?
St. John's awarded over $600,000 in additional aid to St. John's students participating in semester-long study abroad programs?
Internal and external grants can defray costs by thousands of dollars? As examples, students interested in short-term programs should research SJU's Licari Scholarship and Italian Cultural funding, and all Pell-eligible students should apply for the Department of State's Gilman Scholarship?
Students can often work at our campuses abroad?
In addition to St. John's provided
study abroad grants, external scholarships, and work-abroad opportunities
, students will find that most (if not all) of their financial aid — including state and federal grants, and most government and private loans and scholarships — will "travel" with them. In fact, with the help of an additional financial aid, some students have actually spent less on a semester abroad than they would on our NYC campuses.
Visiting Students
: We're delighted that you're considering a St. John's program! You're also eligible for aid, whether directly through us or through your home institution. You should contact the financial aid office on your home campus, as well as checking out our
Visiting Student financial aid page
for specific information on the type of aid available to you.
Know Before You Go: How Much Does Study Abroad Cost

?

We understand that study abroad is a large financial commitment, and understanding the full extent of that commitment is an important part of the decision-making and planning process. With that in mind, we've taken the total cost of a typical study abroad program and broken it down into four main categories:

Tuition

Good news! Tuition is the same wherever you study, whether in NYC or abroad. For example, undergraduates who choose a semester program will pay the usual "block" tuition rate for 12-18 credits, while graduate students and undergraduates choosing short-term programs will typically pay by the credit—just as you would in New York. For detailed information, visit the Bursar's tuition page.

Program Fee

The program fee includes any travel that takes place as part of your program (e.g., inter-country flights for

Western Europe Semester

programs, weekend and semester excursions for the

Discover Italy

and

Discover France

programs), accommodation, some meals (the number varies by program), any included excursions or activities, and comprehensive international health insurance. Fees vary by program length, amount of included travel, location, and local exchange rates, for example. For detailed information on your program, visit the

Programs section

of our website.

Visa and Immigration Paperwork Fee

All non-EU citizens may be required to obtain a visa for semester-long programs. Please refer to our

Apply for a Visa page

for specific program

Airfare

Students are responsible for airfare to and from the program's destination. Whatever program you choose, be sure to check with us—on your program's Accepted Students page or by contacting us directly—before booking your flight. Note: Because students on the

Western Europe Semester

program cannot choose their "rotation" (i.e., the order in which they experience each city) and flight costs may vary, we offer a subsidized airfare for enrolled St. John's students to keep costs consistent. We'll communicate the details directly with accepted students by email.

Incidentals

Because incidental costs vary widely from student to student based on needs and budget, predicting how much money you'll spend during your time abroad can be challenging. As a general rule, we encourage students to plan for roughly $1,000 per month of stay for longer programs, and more for short-term programs—after all, many students buy the same number of souvenirs no matter how long they spend abroad! For a student's perspective, be sure to visit the money section of our student Guide.

Total Cost

When you add these costs together, you've arrived at the total cost of study abroad. But we strongly encourage you to discuss your personal financial situation with our "main" contacts at the Office of Student Financial Services:

Kayon McKenzie on the Queens campus

or

Nemaris Rodriguez on the Staten Island campus

. They can discuss your specific case—including any additional aid you'll receive from St. John's—and walk you through external scholarship options that may be available to you. And, as always, if you have any questions about costs associated with study abroad, or any other aspect of our programs, please

contact our office

.
Because we believe that no student should miss out on study abroad due to finances, St. John's offers incredible work opportunities for St. John's students attending our semester programs. Learn how you can make study abroad more affordable while enhancing your resume.



Work Opportunities
Please see the attached
Work Opportunities flyer for a list of available positions:
Office of International Education Assistant
Resident Assistant - Paris, France
Resident Assistant - Rome, Italy
Academic Service - Learning Assistant
Language Tutor - Paris, France; Rome, Italy

Valuable Internship Opportunities
St. John's international internship program offers students with intermediate French or Italian language skills the opportunity to gain invaluable overseas work experience while immersed in an unrivaled environment for honing their foreign language skills.
Please note: students will need faculty approval in order to begin an internship.
For more information, please visit our site on
internships in Europe
.