Rome, Italy
Enjoy a timeless academic experience in Italy's "Eternal City."
At the St. John's Rome campus, you benefit from the outstanding residential and academic resources of a world-class Catholic university within walking distance of central Rome and Vatican City.

Since St. John's University opened its Rome, Italy campus in 1995, we have offered quality programs that embody the St. John's tradition of excellence and service. As a result, the campus draws students from across the United States and around the world.

Our campus offers students the wonderful opportunity to experience Rome with many of the comforts of the New York campus. Facilities include:
A fully wired computer lab with printers for your use

Double, triple, and quadruple rooms

High-speed wireless internet

Air-conditioned rooms

Beautiful central courtyard and common spaces

Full-time bilingual residence life staff, including Residence Directors and Residence Assistants

24-hr security desk, along with key card entry to the building

Shared microwaves and refrigerators on each floor for food preparation and storage

Three modern kitchens stocked with pots and pans for student use

Coin-operated laundry machines in the building
Our Rome campus is located at:
Via Marcantonio Colonna, 21A
00192 Rome

Additional information:

Explore the history of the Rome campus with Anthony Ferrara!
Learn about meals included on our semester-length programs by visiting our semester program and food page.
Get to know all the campus's expectations and services, including rules for using the campus's shared kitchens, by reviewing our Rome Campus Guide.
Meet the St. John's Rome Team
Our experienced and friendly on-site staff is dedicated to doing everything they can to make your Global Studies experience as educational, comfortable and fun as it can be. Their backgrounds may be diverse, but their goals are uniform: working tirelessly for the good of the St. John's student body.
---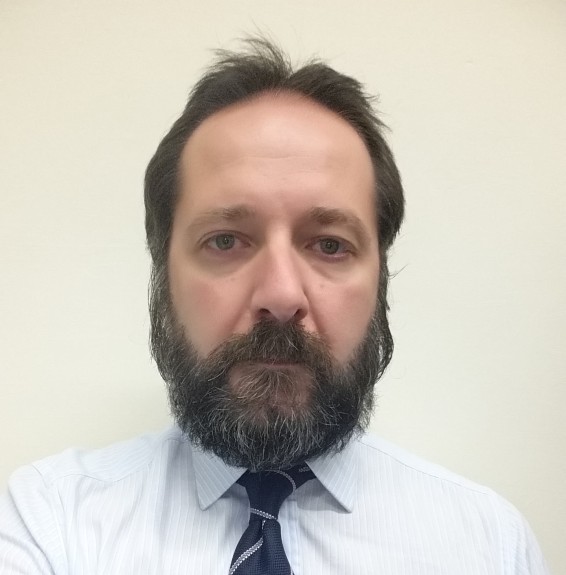 Massimiliano (Max) Tomassini
Assistant Vice President, St. John's Rome Campus
Massimiliano Tomassini is one of the longest tenured members of the St. John's Global Studies team, having worked for the university in various capacities for over 18 years. Born and raised in Rome, he's also lived in Egypt, Ivory Coast, Australia and Romania before returning to his home city to join the St. John's Rome Campus staff in 1997. In his current role of Assistant Vice President of Europe Programs, Max is responsible for overseeing operations of all St. John's programs in Europe, including the Rome and Paris campuses and other European locations.
In reflecting on what he enjoys most about working for St. John's, Max focuses on the university's Vincentian mission, which he keeps in mind daily as he carries out his duties. "My job gives me the opportunity to favorably impact students' lives," he explains. "Helping students move forward with their education, giving them the chance to experience new places and cultures, giving them an opportunity that they couldn't otherwise afford, these are the ways that we can live out the Vincentian mission through Global Studies."
Max especially enjoys welcoming newcomers to his hometown, a place that he says is epitomized in the warmth and friendliness of its people and the enjoyment of life. To first-time travelers, he recommends keeping an open mind and being ready to experience differences in culture at their best and their worst. "Avoid judging based on your own background," he says. "Try to step away from your normal mindset. The best part about traveling is growing to understand how many different cultures there are out there, and just how different we all are!"
---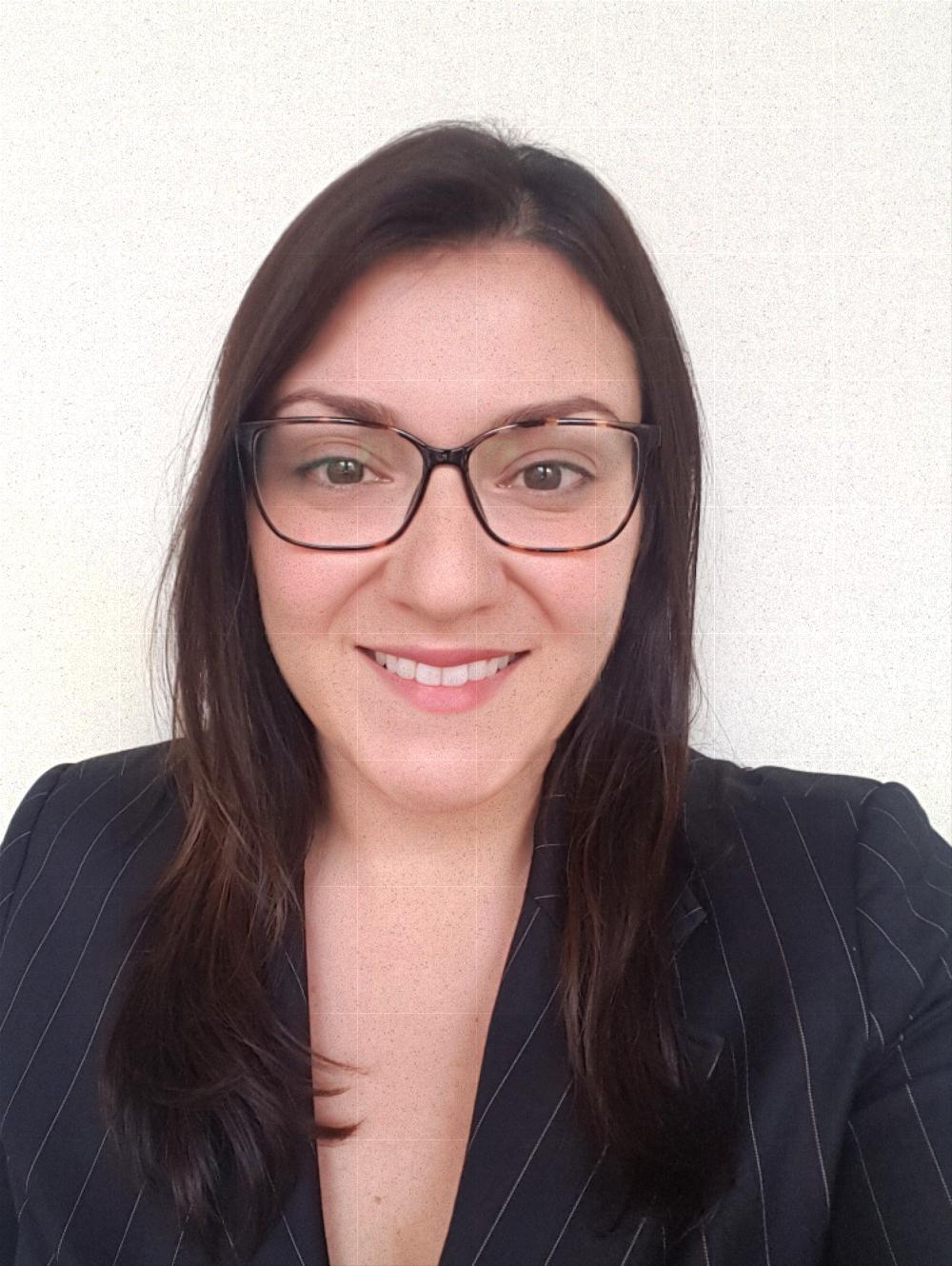 Margherita (Maggie) Panzera
Assistant Dean, St. John's College of Liberal Arts and Sciences, St. John's Rome Campus

Maggie has been working for St. John's University since 2007. She comes from a multi-national background, having been born in Montreal, Canada to Italian parents, and subsequently lived in Florida for ten years. Maggie received her Bachelor of Business Administration from the University of Miami. She later completed the Master of Arts in Government and Politics at the St. John's Rome campus. Prior to working for SJU, Maggie worked in various industries – including as a tour director in Europe, as an account manager in Canada and interned with the UN and U.S. State Department.
As Assistant Dean, Maggie manages the daily operations of the MA in Government and Politics program in Rome, and serves as the primary liaison with our Queens campus. Her responsibilities include curriculum advising, academic policies, registration, graduation, and overseeing new student orientations. She maintains relationships with Rome's international community and Rome campus alumni to organize extracurricular lectures and events, and provide internship opportunities for her graduate students. Additionally, she provides support to local faculty, and works with the Global Development and Social Justice program. She also works closely with her Queens colleagues in enrollment management, recruitment, and assists interested applicants and newly accepted students.
Having been through the program herself, Maggie understands what her students go through from the moment they are accepted to when they walk across the stage at graduation. She feels blessed to have the opportunity to make a positive impact on students' lives, during this pivotal time in their academic careers. For many, this Master's provides a major stepping stone into the working world. Through internships with UN agencies and international organizations in the city, many students start successful international careers while they are completing their graduate studies.
---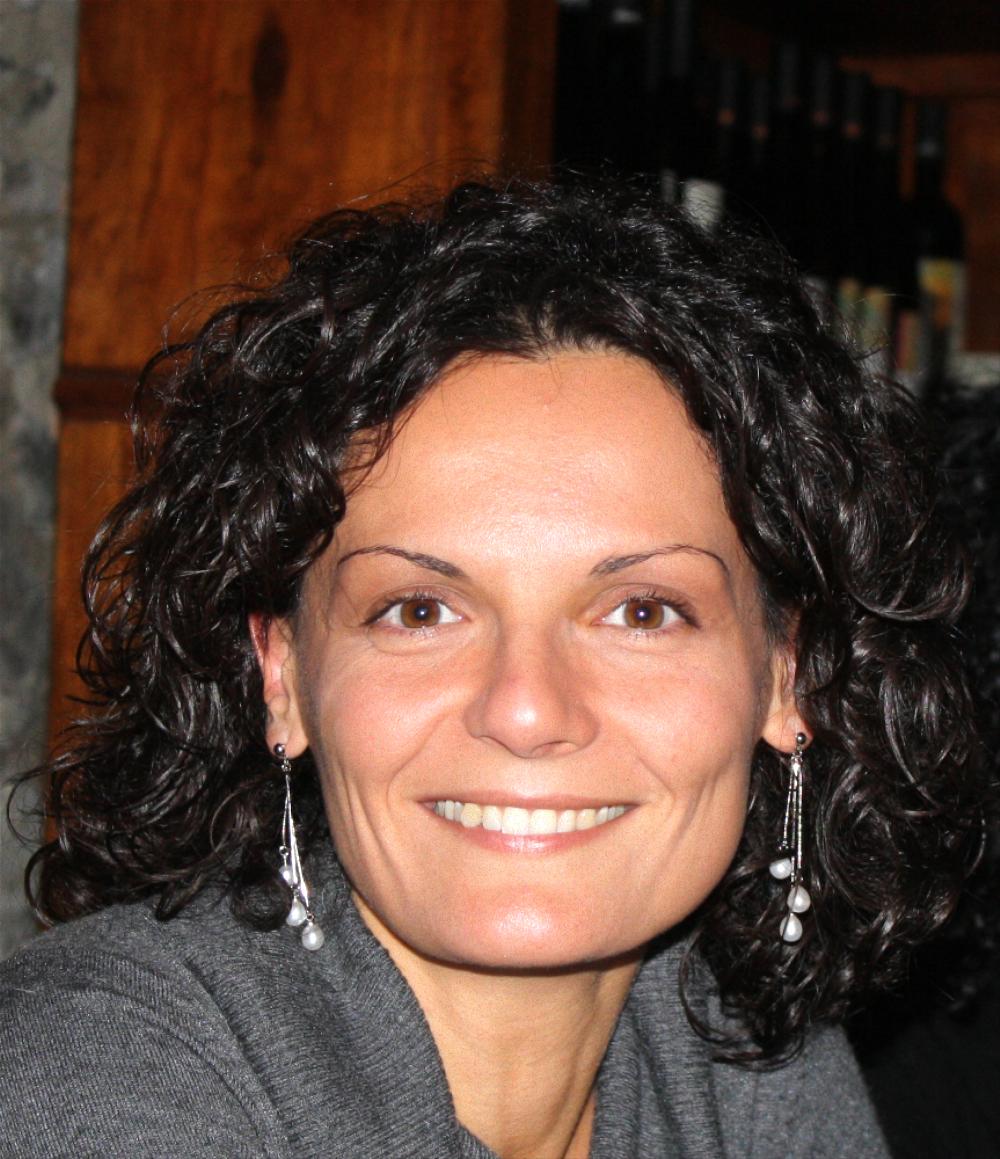 Elisa Bracalente
Assistant Director, St. John's Rome Campus

Elisa joined the Rome Campus team in January 2016. A native of Rome, Elisa has over ten years of experience in higher education and international study abroad programs. She has studied, lived, and worked abroad for several years.
In her current role as Assistant Director, Elisa is responsible for overseeing all residence life, student services, academics, and logistics for the undergraduate study abroad programs in Rome. She works closely with the Rome team and Faculty to create an academically and culturally integrated study abroad program with special attention to activities that relate to course material, experiential learning, and encouraging student engagement within the local community.
Elisa graduated cum laude in Foreign Languages and Literatures from the University of Rome 'Tor Vergata'. She spent a year in Ireland as an Erasmus undergraduate student, which she considers a life-changing experience that deepened her appreciation and understanding of other cultures as well as her passion for travelling. In 2008, Elisa moved to Australia, where she lived for four years, earning a PhD in English and Comparative Literature from Murdoch University, Western Australia, and worked with international students from different ethnic and linguistic backgrounds.
Prior to joining the St. John's team, Elisa worked for CEA Study Abroad and Joseph S. Bruno Auburn Abroad in Italy Program.
Elisa is aware of the positive impact study abroad has on students' perceptions of the world. She is enthusiastic about being a part of this crucial moment in their lives and careers and being able to contribute to students' personal growth. Elisa believes that becoming familiar with different cultures broadens students' understanding of their place in the world and opens up new opportunities for them in the future. She loves participating in events and spending time with students.
To students visiting Rome, Elisa recommends to "absorb Italy" as much as possible, to go beyond the tourist experience and discover the 'real' Italian culture, and to view their surroundings through the eyes of a local. Students are encouraged to explore Rome — "Wander around the city center and surely you will discover a beautiful piazza or a fountain you had never seen before!"
---
Rebekah Sagredo
Residence Director, St. John's Rome Campus
Rebekah Sagredo is a graduate of Dartmouth College (2008) and "Sapienza Università di Roma" (2012) where she studied Linguistics, Italian, and Translation. Rebekah's love for Italy, the Italian language, food, and culture comes from her own study abroad experience in Rome in 2005. Rebekah moved to Rome in 2009 and has worked with various study abroad programs and Italian language schools during that time.
As the Residence Director, Rebekah is responsible to coordinate all check-in and check-out procedures for students living in the residence and responds to any questions, concerns, or emergencies regarding their stay on campus. She hires and supervises the Residence Assistants who are the first line of support for the students.
During her free time, Rebekah takes walks around the city, meets friends for dinner at local pizzerias, and goes to the gym. On Sunday, her favorite activity is pranzo domenicale, Sunday lunch, with the family that hosted her during her study abroad in 2005.
If Rebekah could give new study abroad students once piece of advice, it would be to be adventurous while studying abroad. Try new foods, test your Italian skills with locals, visit restaurants, museums, and towns that are off the beaten path.
---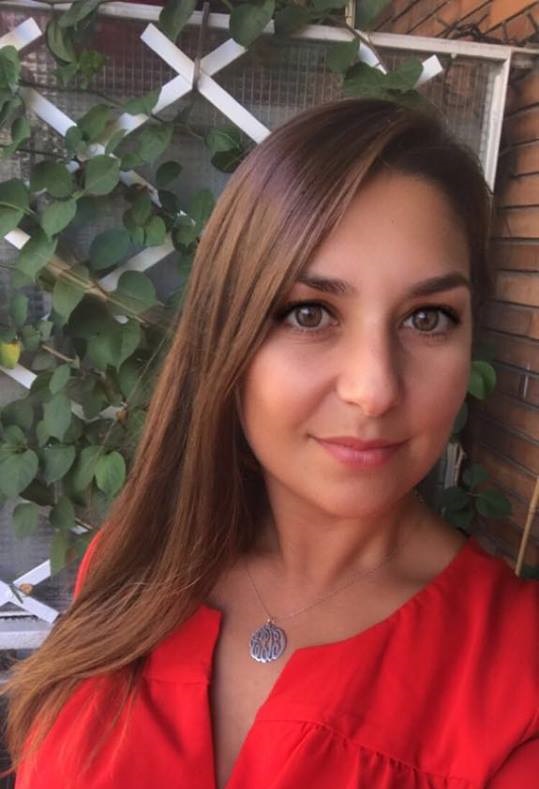 Cristina Cavalieri
Coordinator of Student Life and Social Media Manager, St. John's Rome Campus

Cristina Cavalieri is the Coordinator for Student Life and Social Media Manager at St. John's University Rome Campus. Cristina is bilingual and bi-cultural. She was born in the region of Piedmont, Italy and subsequently lived in the Chicago area from the age of nine to twenty. Cristina received her Bachelor's degree from Loyola University Chicago in International Studies, Italian Language and Literature, and a minor in Rome Studies and her Master's in Business Administration from St. John's University. She has been working in American universities in Rome for almost ten years.
Her responsibilities are to provide support to all students participating in the St. John's study abroad programs based in Rome and work to ensure the health, safety and general welfare of all students along with organizing and planning community building events. Cristina is fond of planning and supervising events and study trips in Italy and abroad. Additionally, she has create value for the university via interactive design, marketing, and social media connections with the students. The SJURome.com website she crafted and designed, and continues to manage and maintain, provides students unlimited access to all Rome Campus information and events.

When asked to reflect upon what she enjoys most about working with students Cristina explains, "the best part of my job is to be able to see students grow and flourish during their time in Rome because of their experiences living in a rich culture full of architecture, art, culinary traditions, and much more."

Cristina is passionate about facilitating deep immersion experiences for students through the organization of multiple programming initiatives. Through these immersion experiences, Cristina helps students learn about local practices and use their Italian language skills.

She loves giving advice and recommendations regarding what students must see, accomplish, and eat in Rome and Italy in general. When asked what her favorite thing in Rome is, Cristina replied, "there are so many things, but one of my personal favorites is turning a corner and finding yourself in front of some beautiful monument or church, such as the Trevi Fountain or the Basilica Santi Giovanni e Paolo."
---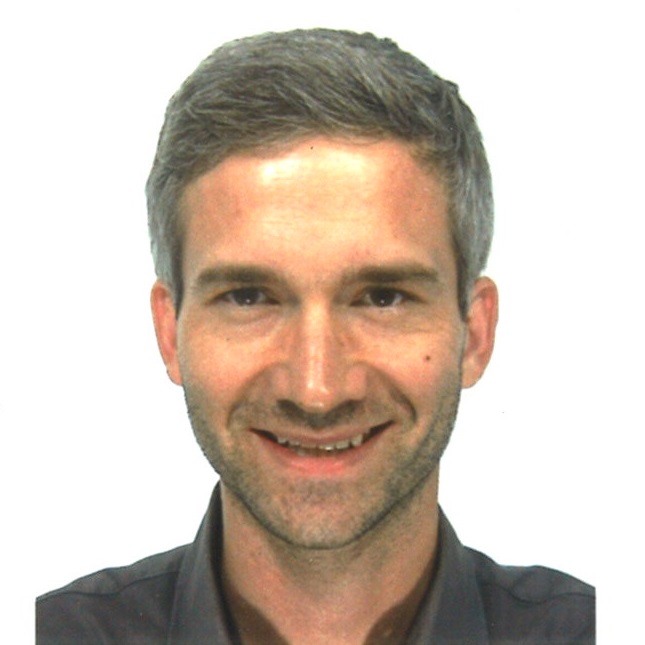 Shawn Slon
Coordinator of Academics & Program Development, St. John's Rome Campus
Shawn Slon joined the Rome Campus team in January 2013 as the Coordinator of Academics & Program Development. In this role Shawn is responsible for coordinating the short-term programs in Rome. He works closely with both the faculty and students to ensure that everybody has the opportunity to make the most of their time in Rome. Shawn comes to St. John's University with seven years of experience, working in both the private and public sectors. He holds a B.A. from New York University in Metropolitan Studies and is a current M.B.A. candidate at St. John's University. Shawn is passionate about education and values the importance of international study, having experienced it firsthand as an undergrad.
Shawn had a fantastic experience studying abroad at NYU in Florence. "My time in Florence was far and away my favorite semester of college," he says. "I highly encourage all students to take advantage of at least one of the many international programs that St. John's University offers." Shawn is dedicated to developing academic programs that fit within their disciplines and foster a mind-opening cultural experience. He is proud to say, "St. John's Global Studies is already ahead of the game, offering a variety of programs with relevant fieldwork, guided tours, service opportunities, and other activities built-in to complement class time."
Must-sees in Rome according to Shawn: Vatican Museum and Sistine Chapel (of course!), Jewish Quarter (explore this ancient neighborhood and then try the carciofi alla giudia, deep-fried artichokes), Villa Doria Pamphili (for a beautiful bike ride, walk, or picnic in the park), and the Gianicolo (best views of the city). Shawn also recommends spending a relaxing night at one of the many agriturismi, farm-stay hotels/restaurants, just outside of the city. His favorite is called Iachelli, where everything you find on your plate comes from their land! Whether you go for just a meal or overnight, you are guaranteed to leave full and happy.
In 2011 Shawn moved to Rome, the hometown of his Italian wife whom he met while working in Philadelphia. Having grown up in New York City, Shawn understands where the students (and faculty) are coming from and is able to relate to them in a way that makes them feel at home. He believes this helps them adapt to and embrace the cultural differences. "Life's all about experiencing new things," says Shawn. "It makes you a better and stronger person."
Computer Lab Hours:
24 Hours, 7 days a week
Library Hours:
6:00am - 2:00am, Daily
The Rome campus computer lab grants students full access to the Internet, as well as unrestricted access to St. John's Intranet and all of its online resources—including email, storage space, applications, UIS, St. John's Central, Blackboard, library databases, and more.
In addition to the computer lab, the Rome campus also offers unrestricted wireless network access to all students and faculty in both classroom and office spaces, as well as throughout the residential areas of campus.
If you need any information prior to your arrival regarding technology issues related to the Rome Campus, please contact Claudio Marinangeli via e-mail at marinanc@stjohns.edu.